Salaryman Project Business Schedule 2013~2015
Agenda photographique japonais, illustré d'une photo par page et par semaine. Format B5 (18.2 x 25.7cm), 64 pages, 53 photos en couleur, couverture souple, impression offset au Japon. Bilingue japonais/anglais. Chaque volume est accompagné d'un petit supplément.
■ Salaryman Project 2013 For your business pleasure
+ A propos du Salaryman Project (textes de Kotaro Iizawa, Bill Kouwenhoven & Bruno Quinquet en français/anglais/japonais)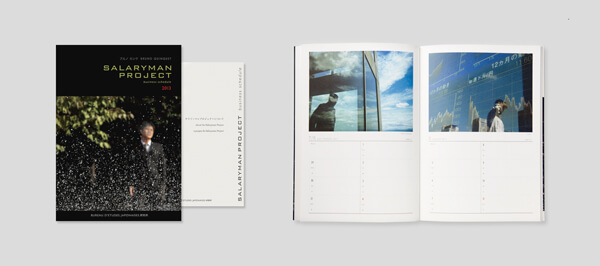 ■ Salaryman Project 2014 The Path to Success
+ Moshidora (8 pages confidentielles sous enveloppe scellée)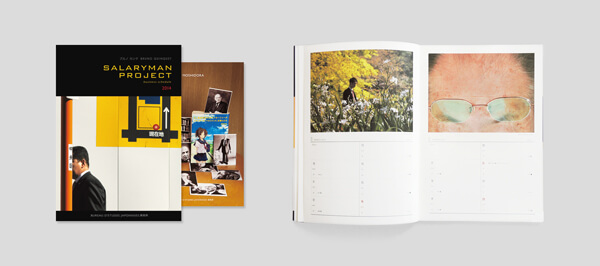 ■ Salaryman Project 2015 New Horizons
+ Wantned mini poster
Salaryman Project collector set
Photo agenda dans un classeur japonais + portfolio de 8 tirages limités et carte de mécène (édition 20).
■ Salaryman Project collector set 2013
■ Salaryman Project collector set 2014
■ Salaryman Project collector set 2015