Salaryman Project Business Schedule 2013~2015
A series of Japanese photo agendas illustrated with one photo a week. Size: Japanese B5 (18.2 x 25.7cm or 7.2 x 10.1 inches) 64 pages, 53 color photos, soft cover, offset printed in Japan. Bilingual (Japanese / English). Each issue comes with an additional insert.
■ Salaryman Project 2013 For your business pleasure
+ About the Salaryman Project booklet (with texts by Kotaro Iizawa, Bill Kouwenhoven & Bruno Quinquet in English/Japanese/French)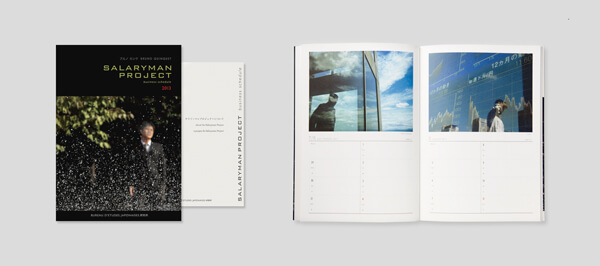 ■ Salaryman Project 2014 The Path to Success
+ Moshidora booklet (8 pages of confidential contents in sealed envelope)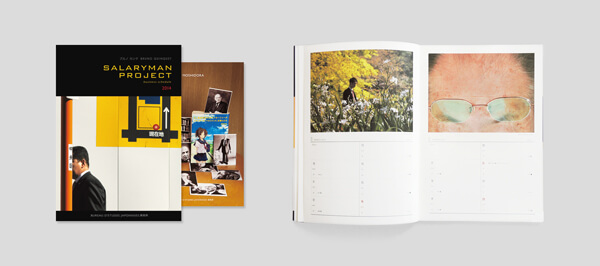 ■ Salaryman Project 2015 New Horizons
+ Wantned mini poster
Salaryman Project collector set
Photo agenda in binder with 8 limited edition prints and patron card (edition 20).
■ Salaryman Project collector set 2013
■ Salaryman Project collector set 2014
■ Salaryman Project collector set 2015