My TASUKU! is a picture based e-learning tool that will improve your survival skills in Tokyo's corporate world. At the office, at school, in the train, at home, My TASUKU! brings you the training that you need and the distraction that you deserve.
My TASUKU! is based on pictures from the Salaryman Project.
More information and hints (including spoilers).
■ General information
On most levels of the programme, the employee will be asked to complete 6 tasks from a To-Do list. Upon completion, the employee will be directed to the next level.
The thumbnails of the To-Do list are a reminder of what is left to be done. The employee will keep an eye on them to prevent making the same task twice as this would result in a loss of points.

Each completed task brings 10 points.
Completing a level without a single fail adds a 40 points bonus, bringing a maximum of 100 points per level.
Exceptions to these guidelines are written below.
■ Level 01 - MORNING COMMUTE
Reach the office in 6 steps. Stop slides on the same photo to complete each step.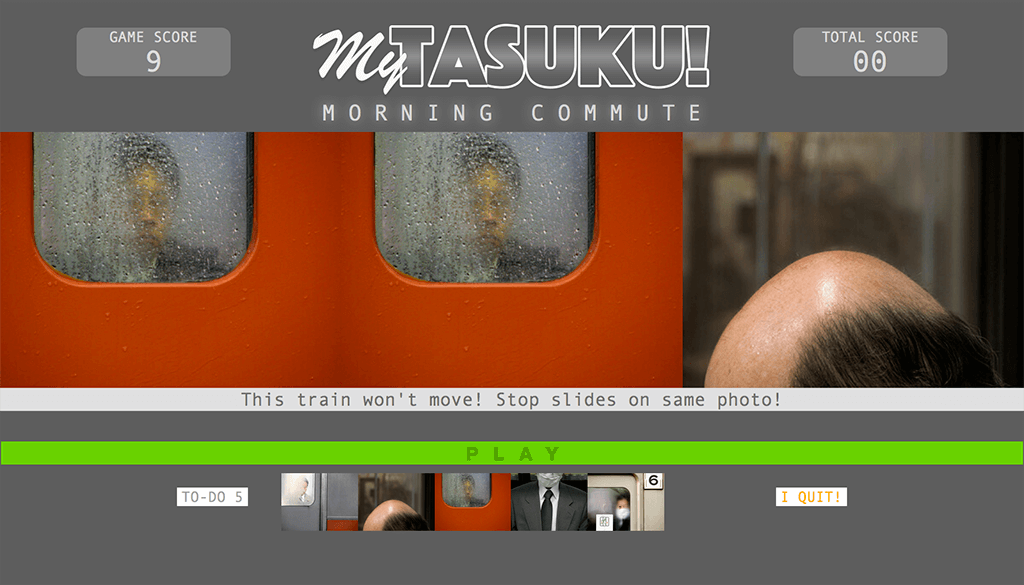 ■ Level 02 - MANGA MANIA
Perform 6 tasks at the office, while refraining from reading manga.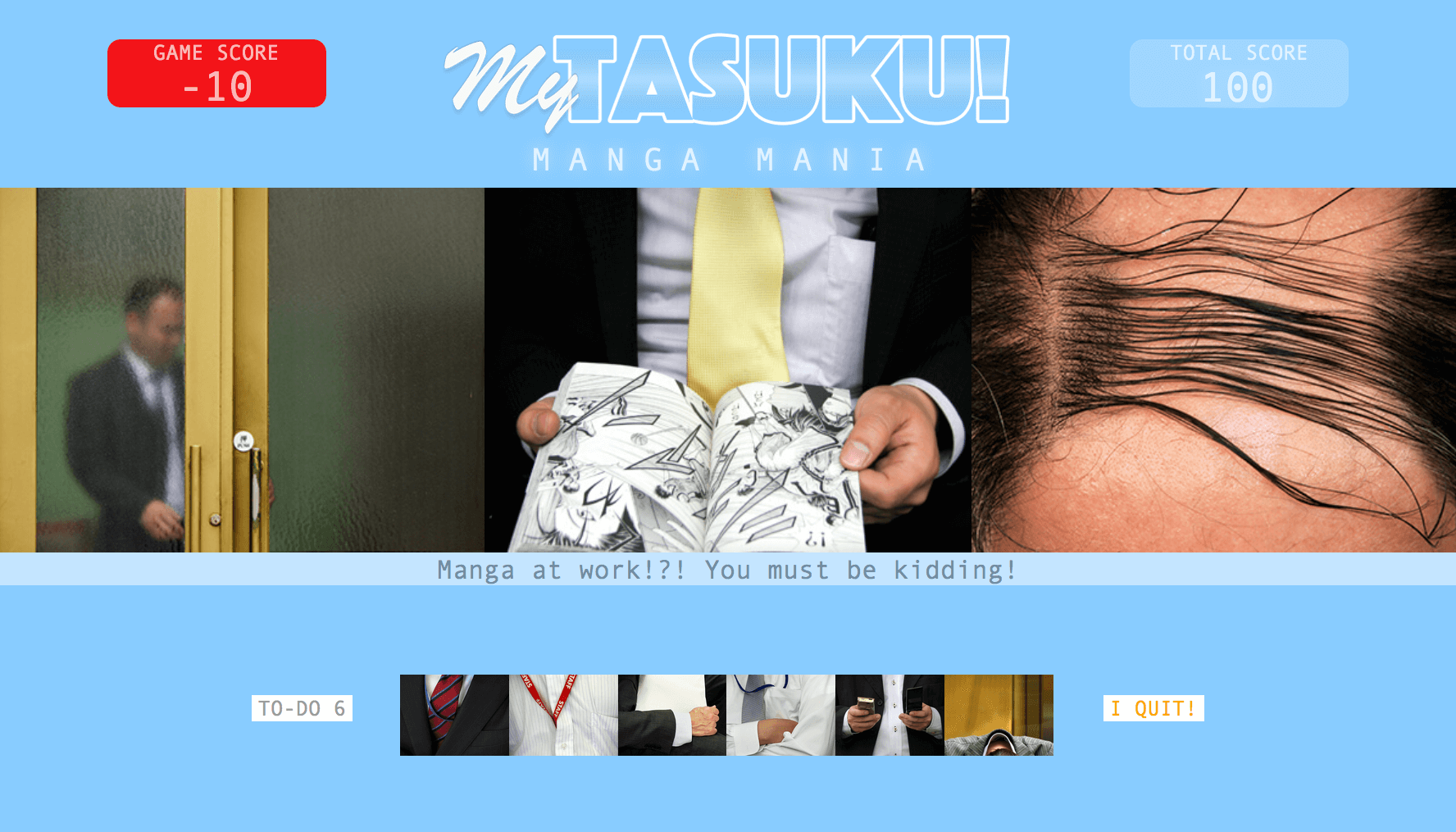 Hint: tasks to do are all in the central moving slide. Sides enrich the visual combinations.
■ Level 03 - ENERGY DRINK
Have an energy drink and a smoke, looking at bystanders near the company building. Seeing new faces will bring points. If a superior shows up, the employee will loose 10 points and will go back to work, limiting their chances of gaining more points.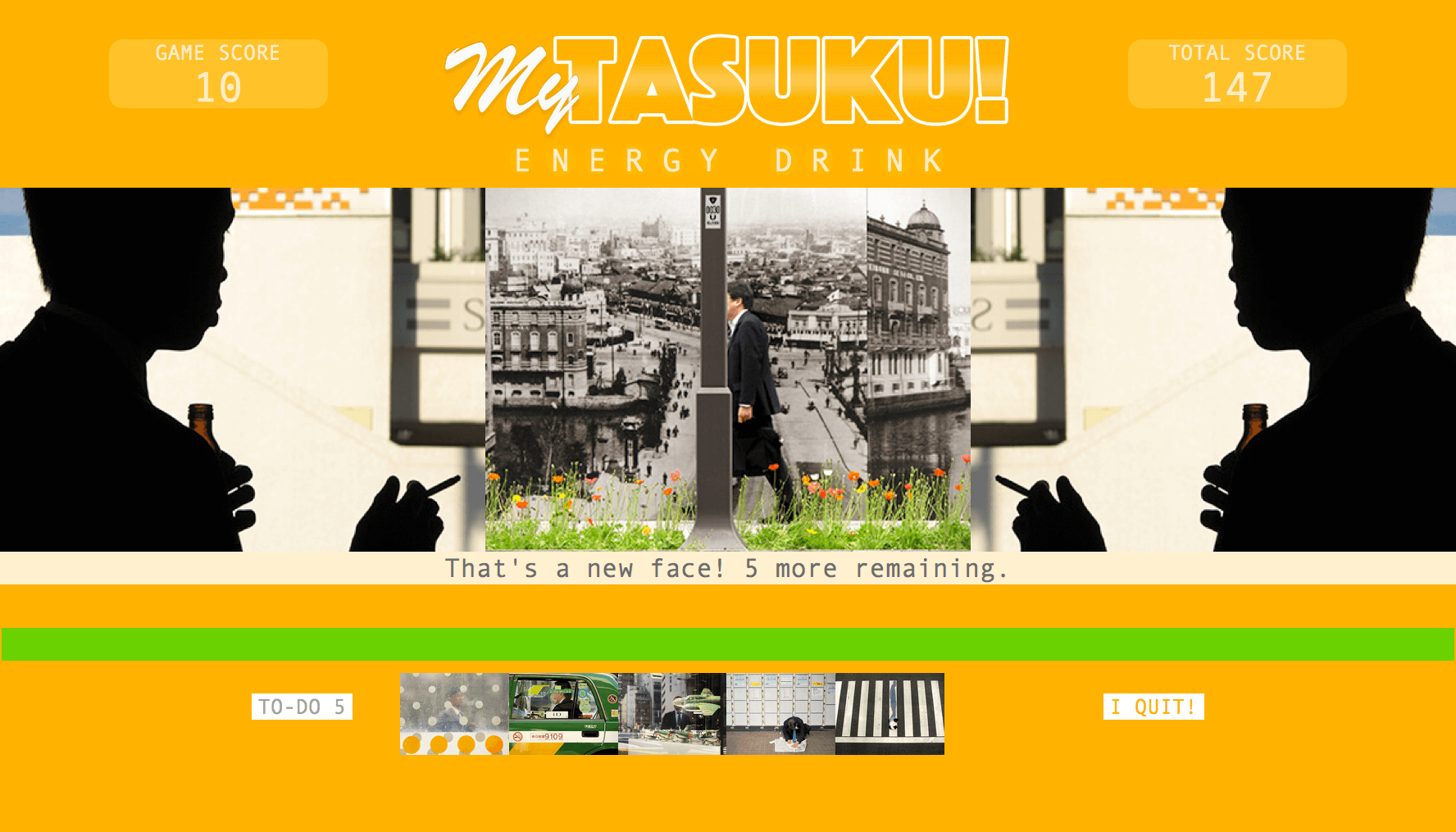 Hint: as always, the employee will watch their To-Do list thumbnails, only stopping slides when a photo present on the To-Do list shows-up.
■ Level 04 - SUDOKU MASTER
The employee's secret mission is to complete a sudoku grid while their superior is not looking. To go unsuspected, they should pretend they're on the phone every time the superior shows up.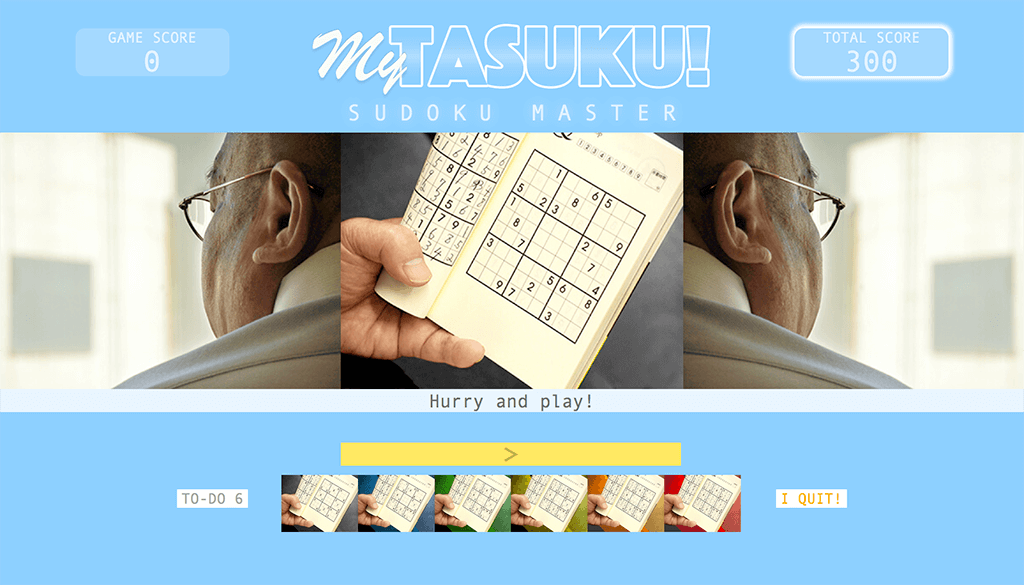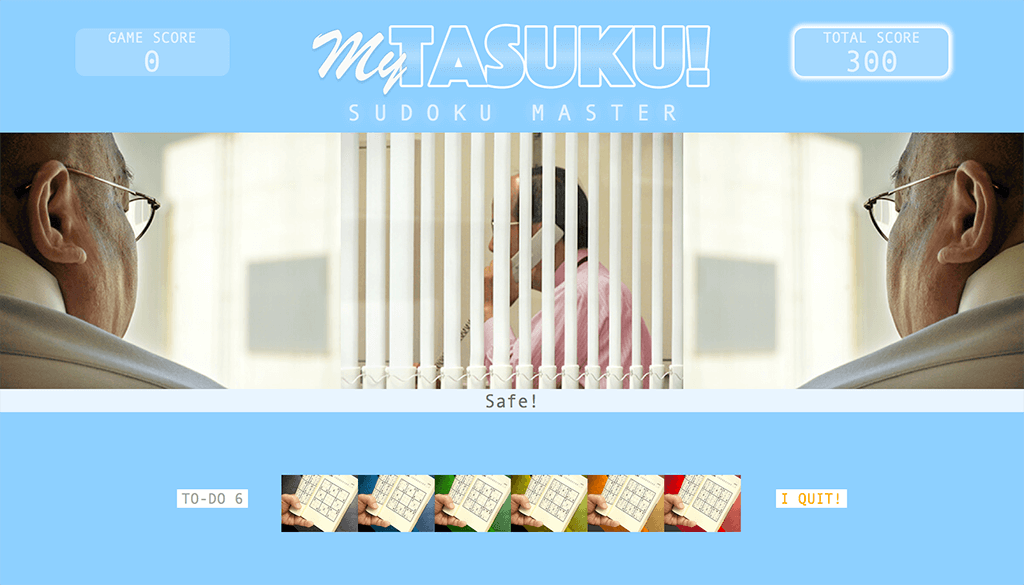 The employee needs to input 62 numbers to complete the grid. On every major step of about 10 numbers, a thumbnail disappears and the picture colour changes. The further it goes, the less "on the phone" pictures offer safety from the superior.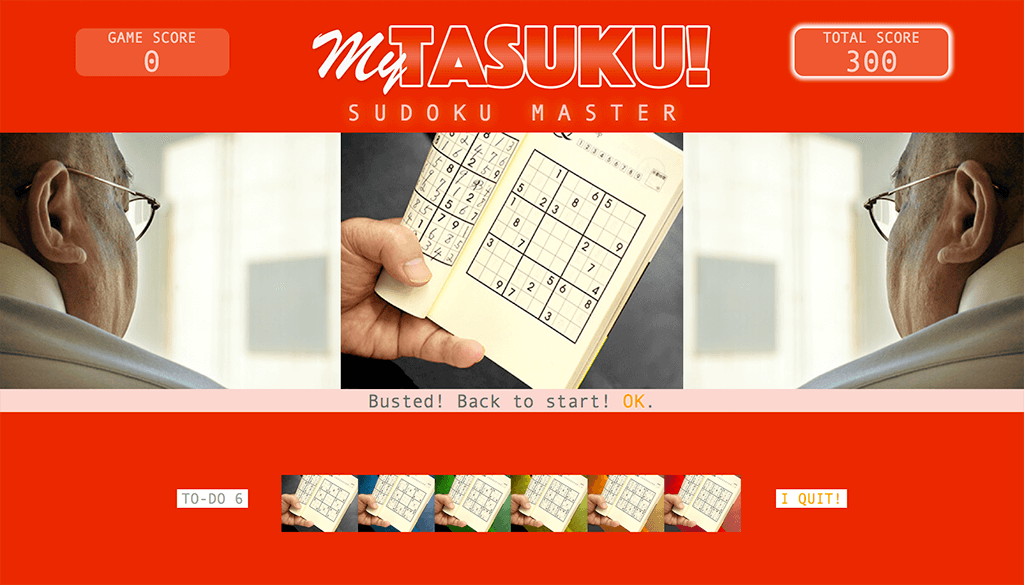 Badly performing employees will be sent to the next level with minus points. In extreme cases, the employee can be fired.
■ Level 05 - LUNCH BREAK
Depending on how well the employee performed in the previous levels, the programme will propose various menus, from grilled eel (the best, 100 points) to a plastic tray of sushi from the combini (10 points).
The To-Do list is replaced by a "menu" suggestion. The employee must stop the slides in the same position as the menu to get this lunch and associated points. Failing to do so brings a lesser menu (and less points).